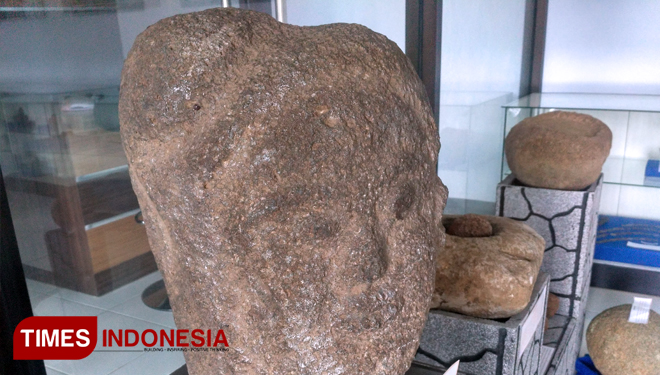 TIMESJATIM, JAKARTA – Recently there has been hundreds of megalithic sculptures founded spread around 14 sub districts of Bondowoso, East Java.
The sites was founded in Sumber Wringin, Taman Krocok, Klabang Grujugan, Kecamatan Wringin, Sukosari, Maesan, Binakal, Pujer, Kecamatan Bondowoso, Tegalampel, Tapen, Tlogosari, and Curahdami.
The secretary of Educational and Cultural Department of Bondowoso, Putut Rijatmiko said that there were still lots of possibility it will be founded in another area.
"We never knew that Bondowoso is so rich with prehistoric objects till now, and the government will keep trying to explore and conserve it," he said.
Still according to him, the government also provides the project with a megalithic information center or Pusat Informasi Megalitikum Bondowoso (PIMB), at Pekauman, Grujugan, Bondowoso. Lots of students came here to use this facility for their study or research.
Megalithic information center work like any other visitor center where it provides informations about megalithic objects on the area. This will be a good venue for the tourism industry of Bondowoso.
The megalithic sculptures founded in 14 sub districts of Bondowoso are the Kenong Stone or Batu Kenong, Menhir, Dolmen, Dakon Stone or the Holey Stones. (*)

Baca Berita Peristiwa dan Politik terbaru di Indonesia dan luar negeri lainnya hanya di TIMES Indonesia.