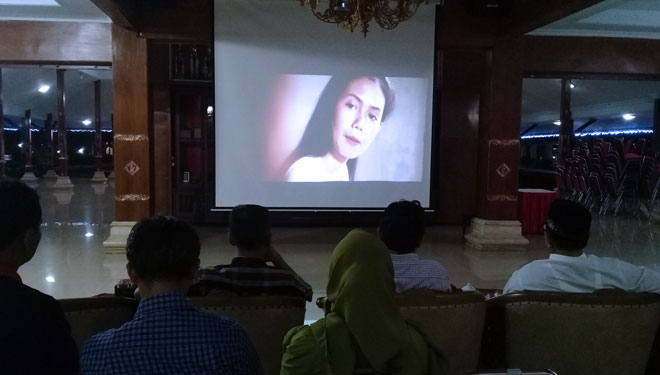 TIMESJATIM, BLITAR – Grantika Pujiono who came from Blitar which now lived on Jakarta shows his love ti his hometown by making a movie based onto he history of Blitar called 'Kawentar' (Kaweruh Njeroning Blitar).
"This movie told about a story of a girl who was born in Jakarta, but her father was originally came from Blitar, and her father was so proud of it. So, she would like to find out more about Blitar, and why her father bragging alot about it," Pujianto said.
Still according to him, this movie will show you about the history of Blitar itself, about some famous figures, local wisdom, cultures, ancient sites and more. Here he also took the Blitar historian named Mbah Gudel as one of the character in his movie.
The movie will be officially released in Blitar on April 22, 2019. Pujiono hope that the Indonesian society especially Blitar citizens will appreciate the movie, and give a huge interest by it Premier.
"This is a local movie, and I intended this movie especially for the Blitar's citizen," Grantika Pujiono said about the Kawentar. (*)
Baca Berita Peristiwa dan Politik terbaru di Indonesia dan luar negeri lainnya hanya di TIMES Indonesia.