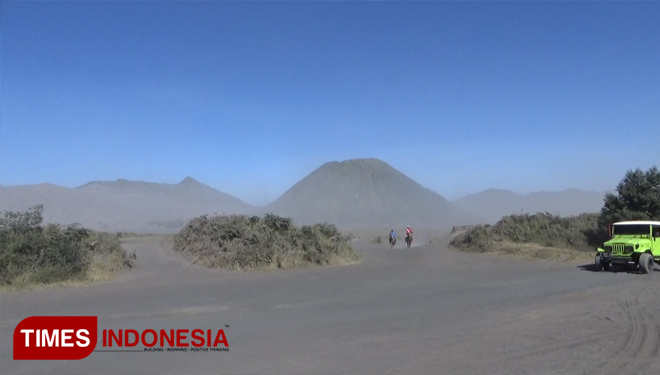 TIMESJATIM, PROBOLINGGO – The phenomenon of Frozen Bromo in Probolinggo, East Java, has increased the number of visitors by 30%.
A staff in TNBTS made a 40-second video recording that shows the yellowish field with thin layer of ice on its surface.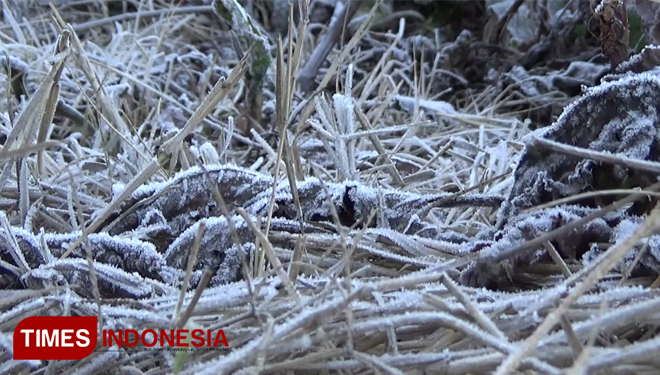 This rare condition was also seen by the visitors that stay overnight near the Sea of Sand. The drastic decrease of the air temperature leads to this frozen Bromo phenomenon.
"We were surprised when we found a thin layer of ice on our motorbikes. Even our medicated oil freezes!" said one of the visitors, Reynaldi Johan Pratama, on Monday (24/06/2019).
This phenomenon is called as 'bun upas' by the local residents, which is also known as 'frozen Bromo'.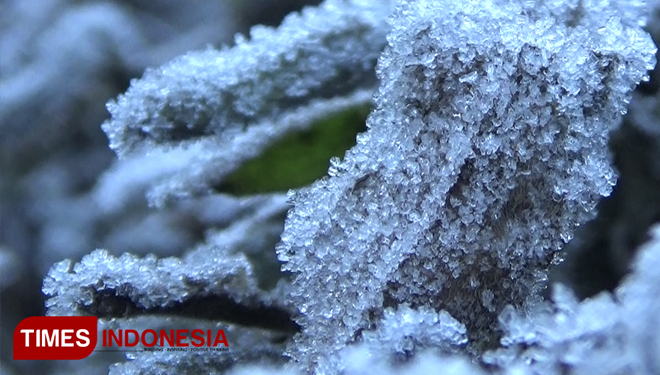 This phenomenon has been occurring since a week ago. This phenomenon has led to an increase in the number of visitors by 30%.
"The number of foreign tourists reach up to 40 to 60 persons. Meanwhile, the domestic visitors reach up to 1000 to 1300 persons. This increase is also caused by the school holiday that coincides with this phenomenon," said the Head of Resort Laut Pasir TNBTS, Subur Hari Handoyo.
Anyone who wants to enjoy this rare phenomenon of Frozen Bromo needs to wear thick clothing due to the low temperature around 5 to 7 degree Celcius or even lower. (*)
Baca Berita Peristiwa dan Politik terbaru di Indonesia dan luar negeri lainnya hanya di TIMES Indonesia.