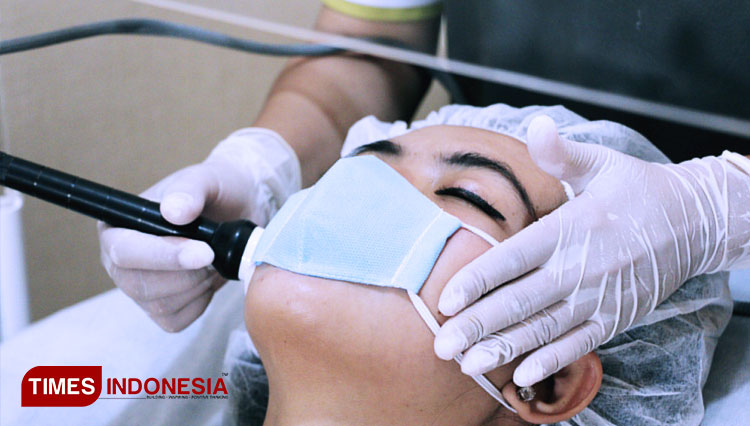 TIMESJATIM, JAKARTA – Miracle Aesthetic Clinic has served lots of different order from their patients especially during this new normal time. The have more order of Immune Booster package more than they usually have before the pandemic struck the country.
"people becoming more aware of their health and choose this Immune Booster which act as the antioxidant in their body," dr. Lanny Juniarti Dipl. AAAM the Founder and President Director of Miracle Aesthetic Clinic Group said on Tuesday (30/6/2020).
She also said that Immune Booster contains a high dose of vitamin C and some other vitamin and nutrients. All these vitamins and nutrients will take part in fighting free radical that comes into the body and strengthen the patient's immune and works as an anti-aging formula.
In addition, they also pamper their customers with a series of Do It Yourself Treatment. These treatments will help you to have your very own DIY fancy facial treatment. This series will give an astonishing instant result that you could fell in a number of days.
During this new normal time, Miracle Aesthetic Clinic also equipped their staff and employee with Covid-19 protocol standard such as PPE, hair cap, and hazmat suit. All will be disposed after one time used. (*)
Baca Berita Peristiwa dan Politik terbaru di Indonesia dan luar negeri lainnya hanya di TIMES Indonesia.