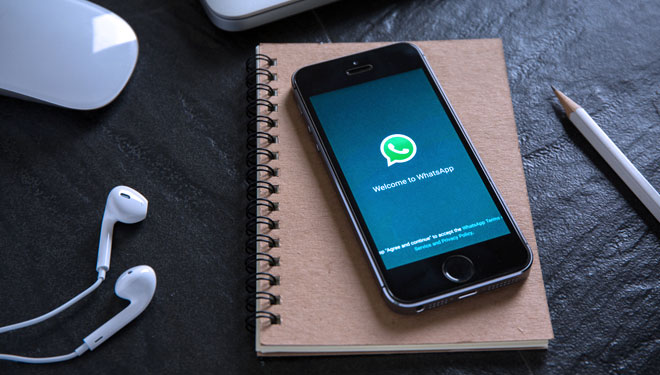 TIMESJATIM, JAKARTA – The users of WhatsApp Android will enjoy fingerprint security features on their devices. This new WhatsApp feature serves to protect the users' chat so that they aren't seen by others.
Released from the Phone Arena page, the Touch ID security feature requires WhatsApp users to open the application using fingerprints, it is similar to unlocking a mobile phone.
This fingerprint option will be placed on the Privacy tab, if you have been already active, the users have to touch the registered fingers on the mobile phone's sensor to open the WhatsApp application.
If the mobile phone doesn't have a fingerprint scanner, WhatsApp will provide other options according to the capabilities of the device.
This new feature, besides requiring a fingerprint sensor, will run at a minimum on Andorid Marshmallow.
Last October, WhatsApp tried to provide additional security in applications running on the iOS platform, users will be able to open WhatsApp through authentication of Touch ID and Face ID.
Unfortunately, it is unclear when the official launch of WhatsApp's new features will be released, both for iOS and Android. Let's wait for the presence of fingerprint security features of this messaging application. (*)
Baca Berita Peristiwa dan Politik terbaru di Indonesia dan luar negeri lainnya hanya di TIMES Indonesia.