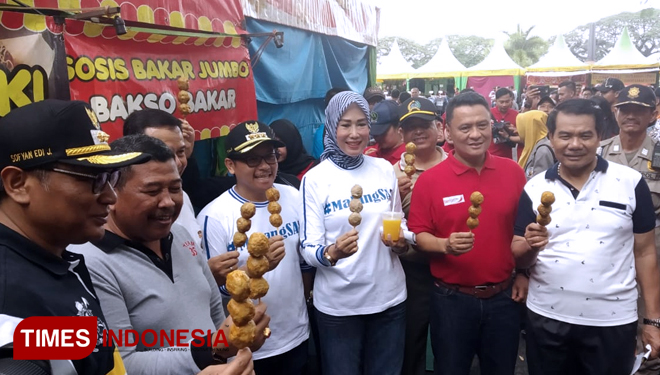 TIMESJATIM, MALANG – Festival Mendem Durian Bakso Dan Cwimie or The Food Festival has just been opened in Malang in order to celebrate the 105th anniversary of Malang. This time it introduces durian, bakso or meatball and cwimie as its main menus at the festival.
Malang Mayor Mr Sutiaji appreciated the festival much, he wish that it could bring a fresh air to the Malang culinary.
"Bakso-Cwimie is a well known food from Malang, and Durian is a very famous fruits in Indonesia, that's why we made it as the main food to be served in this festival," Sutiaji said.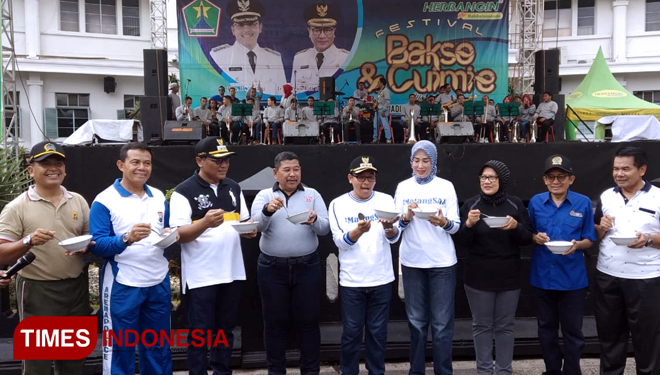 Still according to him, Malang will conduct another food festival called Festival Nusantara soon, this festival will be aimed to acknowledge people about Indonesian food from all over corner of the country.
Meanwhile, beside appealing the society to visit the "Festival Mendem Durian Bakso dan Cwimie" he also asked the society to follow the top ceremony of the 105th anniversary of Malang at Gajayana Stadium on April 1, 2019. (*)

Baca Berita Peristiwa dan Politik terbaru di Indonesia dan luar negeri lainnya hanya di TIMES Indonesia.